Astounding 28mm Miniatures by Bob Murch, 2-FISTED SCULPTOR OF CHOICE FOR MANLY ADVENTURE GAMERS AROUND THE GLOBE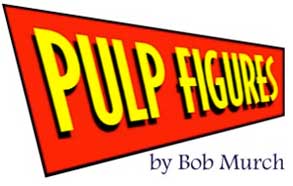 Back To Catalogue
Back To Gangland Justice
To Place an Order by Phone:
Call
250-317-7079
I may not always be available but I will return your call.
________
Parcel Tracking is not included in Canada Post basic shipping rates. If you would like your parcel tracked contact me and we can make the arrangements (if possible) for your destination. There will be an extra charge.

_______________________
5 Pack Orders Earn the 6th Pack Free!
9+ Pack Orders get Surface Mail Free!
10 Pack Orders Earn the 11th Free!
BONUS SYSTEM EXPLAINED IN FULL BELOW:
---
Figures are sold Unpainted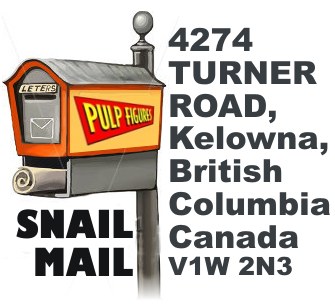 My Bonus System
The 1st 5 packs earn the 6th for free. After that every 4 packs earn a 5th free.

Surface Rate Shipping is free for orders of 8 or more packs.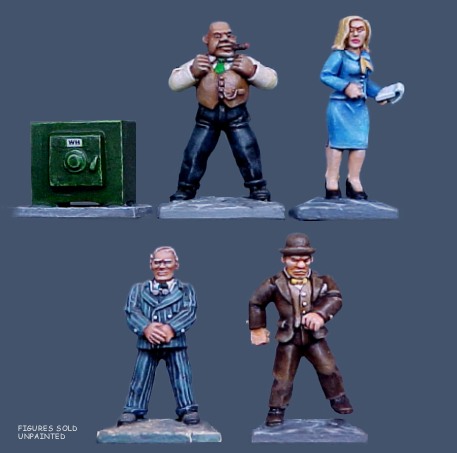 PGJ 11
Boss McCoy's Office
Every city in the Pulp Era had a Boss- part upstanding citizen, part crook. The mayor doesn't make a move without consulting Boss McCoy first. Shown here clockwise: Boss McCoy, Miss Lake his secretary, Books Patterson the accountant and Pug Jones, ex-prizefighter turned 'personal assistant'.
Base Pack Price: $US 19.00 / Prices are in U.S. Funds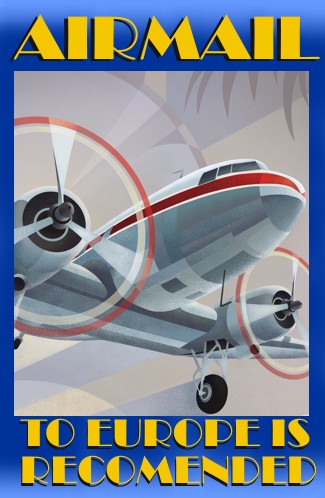 Please review your shopping cart details before submitting your order. Check to be sure the quantity fields are filled in and decide if you want airmail instead of surface mail.
Surface Mail is my standard shipping. For customers in the US this is the best option as packages usually arrive in 2 weeks.

For Customers outside of North America, surface mail goes by ship and can take several months. If you don't mind waiting this option is fine. If you get impatient, I strongly recommend choosing the airmail option.
Travel time for Airmail to various locations around the world can vary. Customs inspection can delay delivery. Your nation may apply customs charges which are seperate from my shipping charges
Airmail is only recommended for customers outside of North America!
Airmail is calculated by the shopping cart up to 30 packs. After 30 packs I'll need to check with the Post Office for the extra cost should you require airmail.
If for any reason you have difficulty ordering please email me at
and I will work out a solution.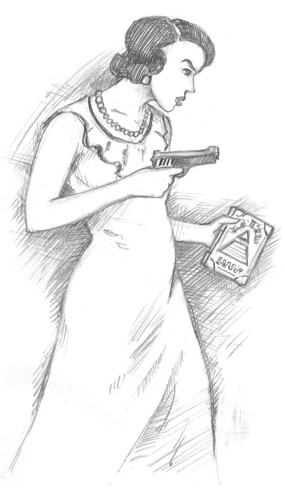 Sorry but I can't sell single figures.
Figures are only sold in the pack arrangements shown due to my organizational system and casting method.
Astounding 28mm Miniatures by Bob Murch, 2-FISTED SCULPTOR OF CHOICE FOR MANLY ADVENTURE GAMERS AROUND THE GLOBE