Astounding 28mm Miniatures by Bob Murch, 2-FISTED SCULPTOR OF CHOICE FOR MANLY ADVENTURE GAMERS AROUND THE GLOBE
Kickstarters
Campaign Successful!
Thanks Everyone!
6 new sets of adventurers (and some villains) plus some bonus stretch goals and a limited Edition special fig. Now added to the catalog.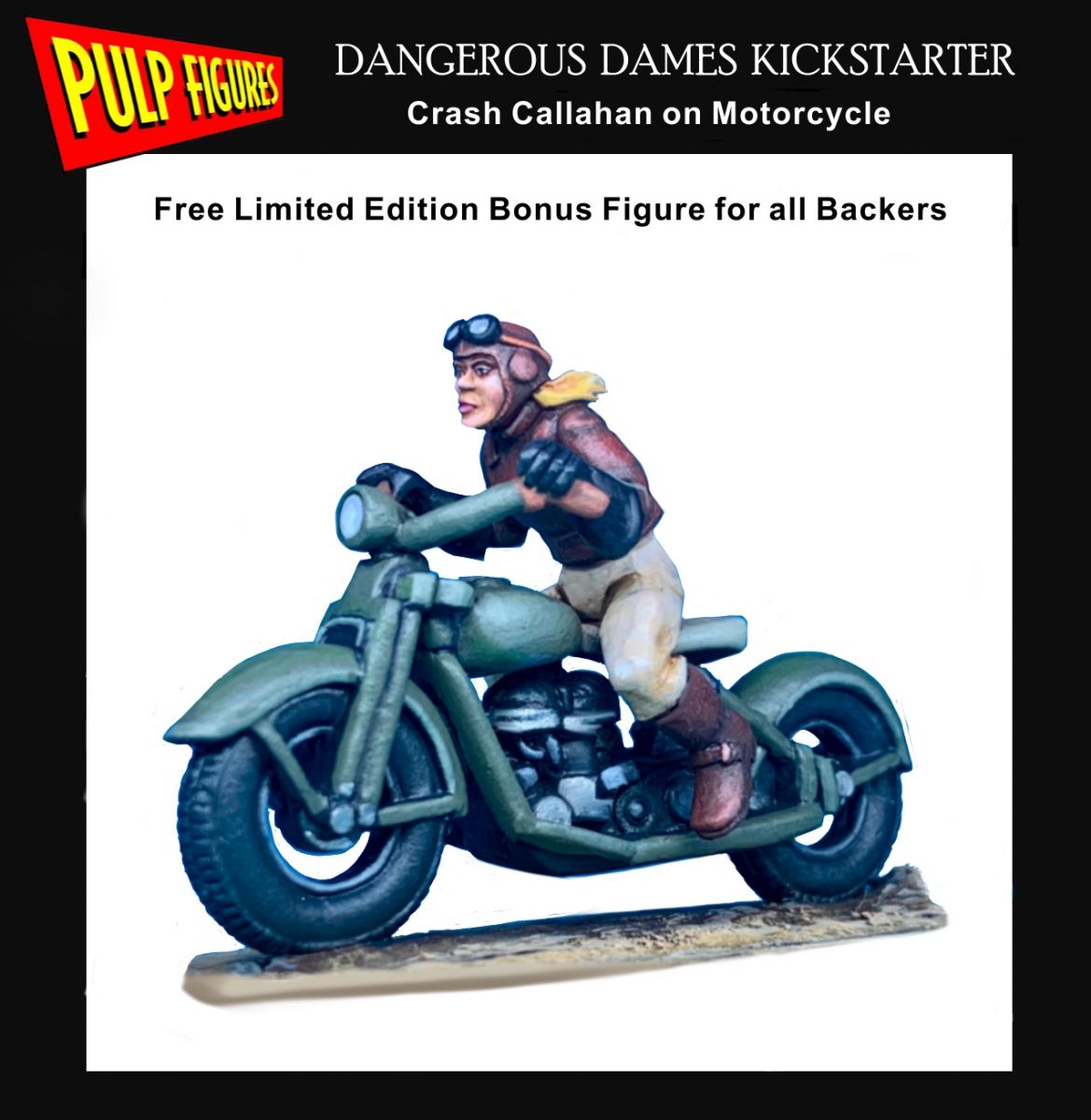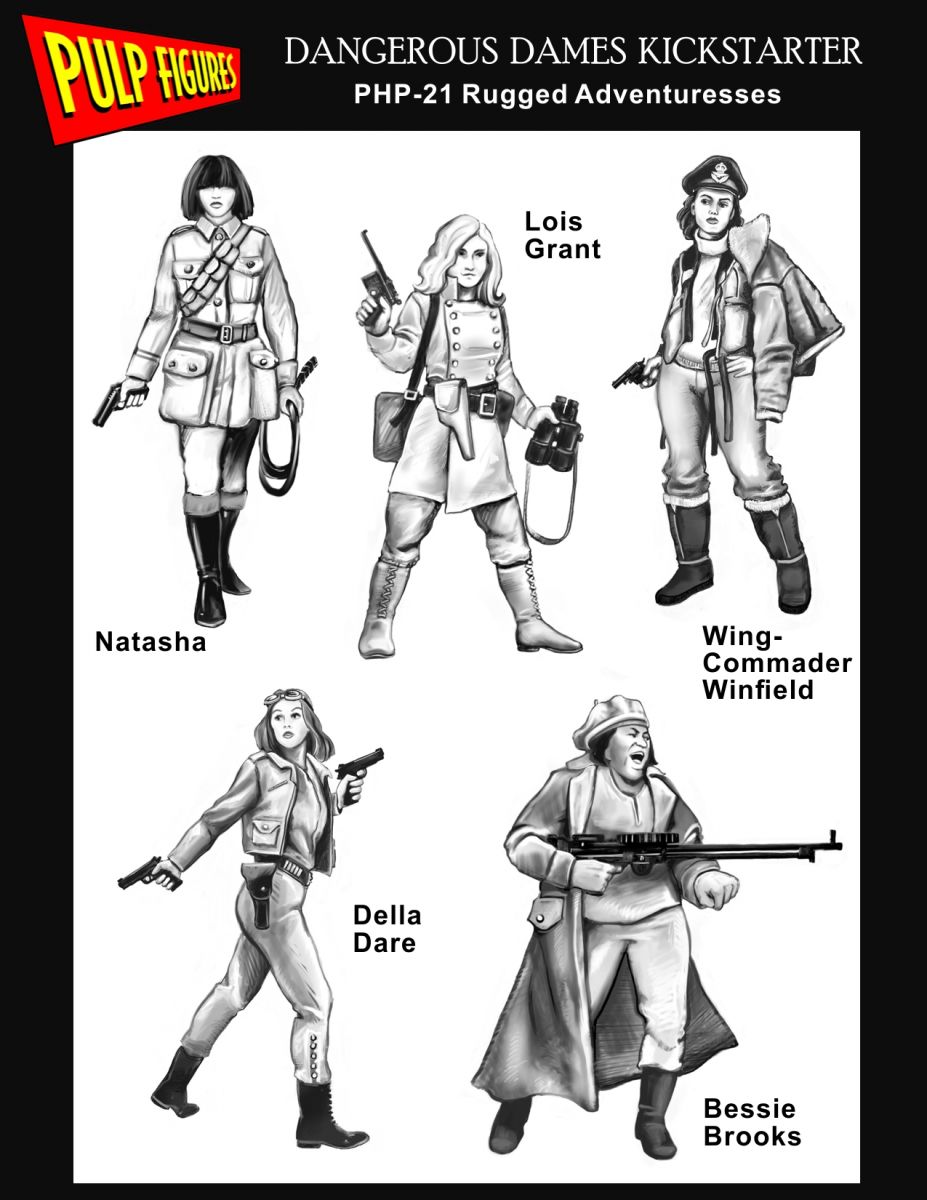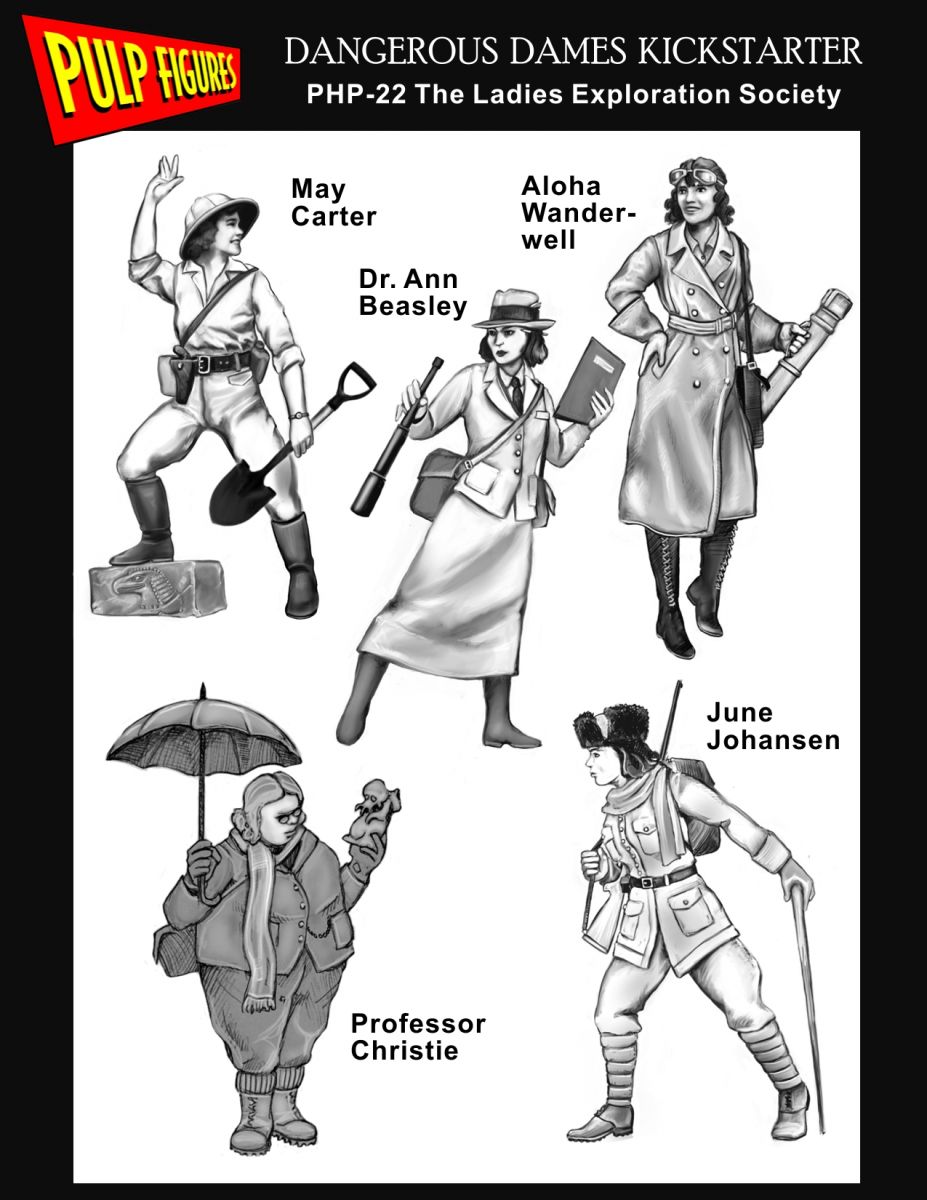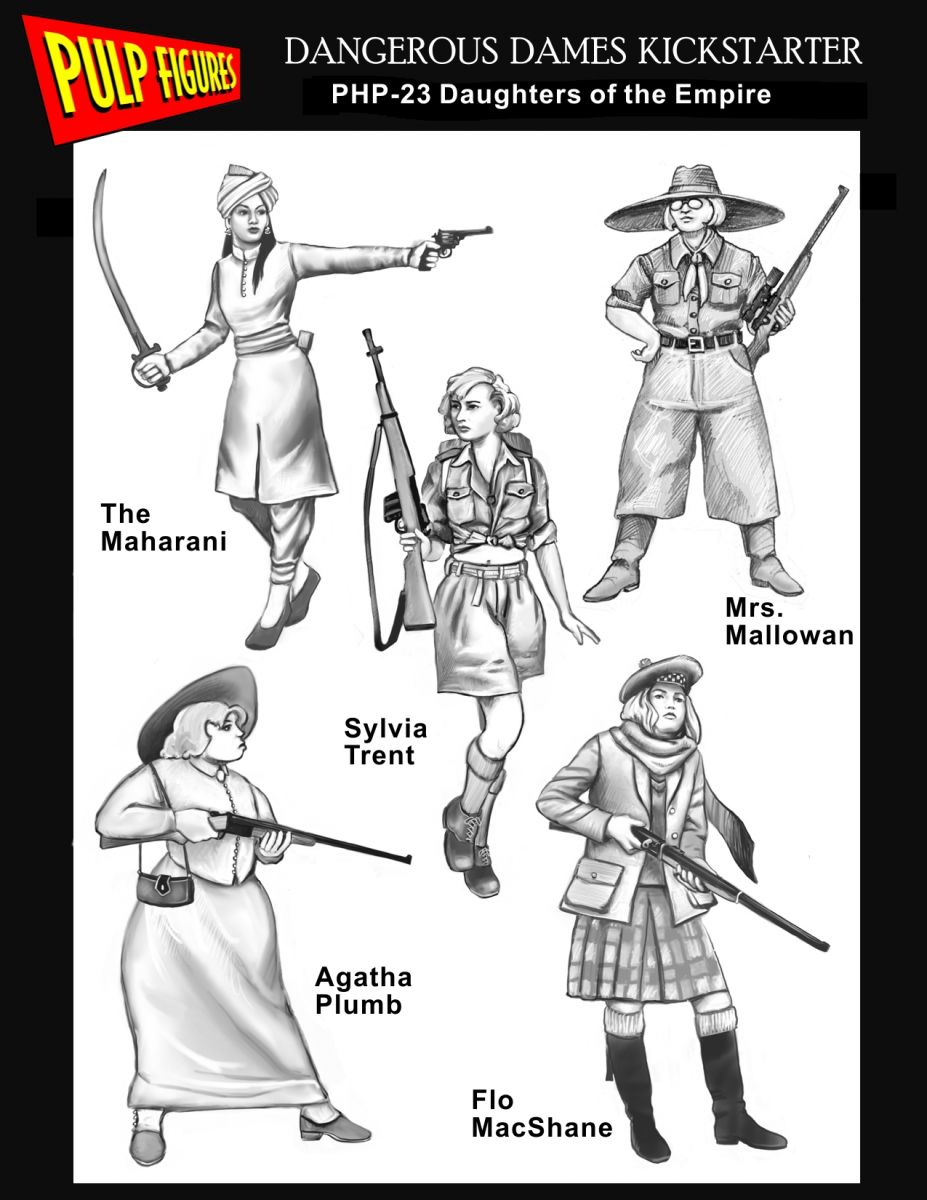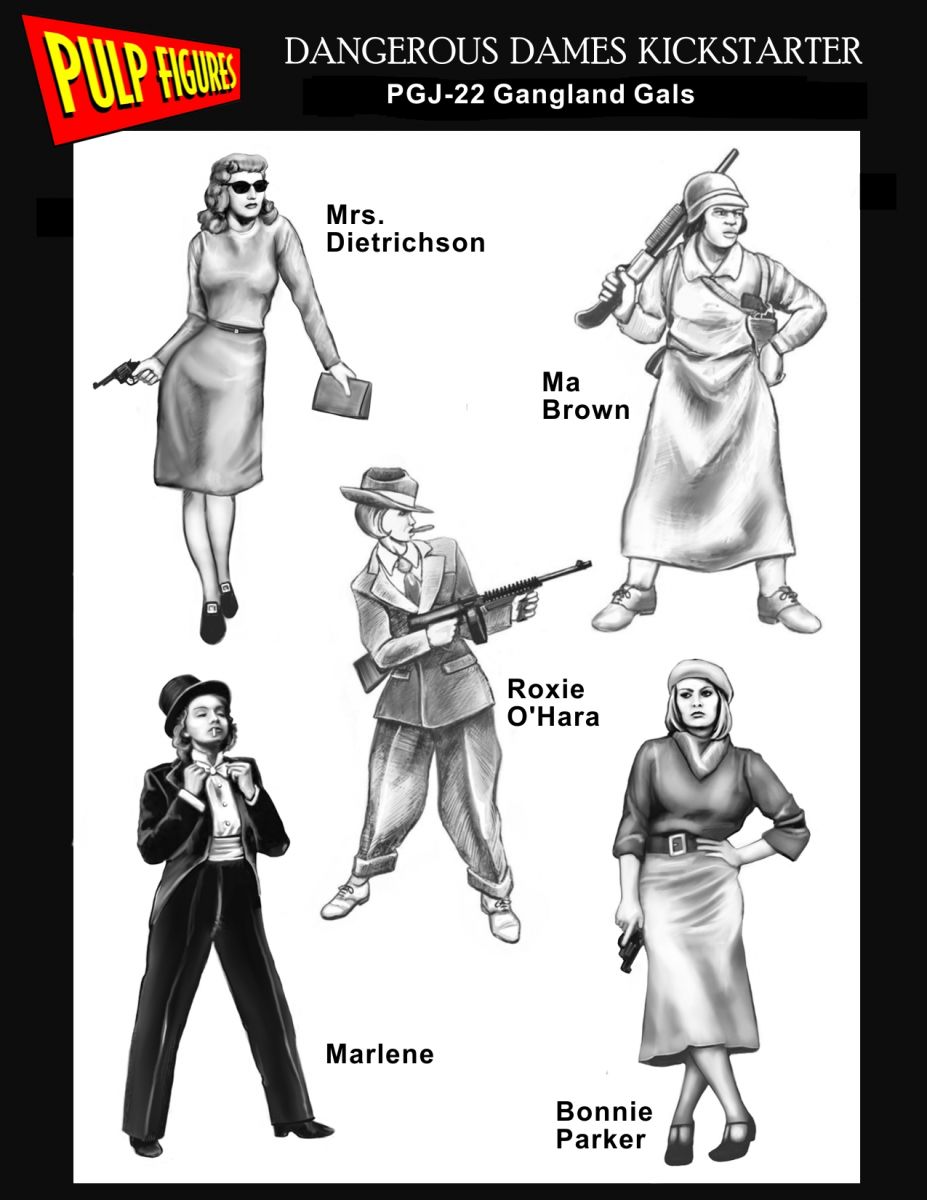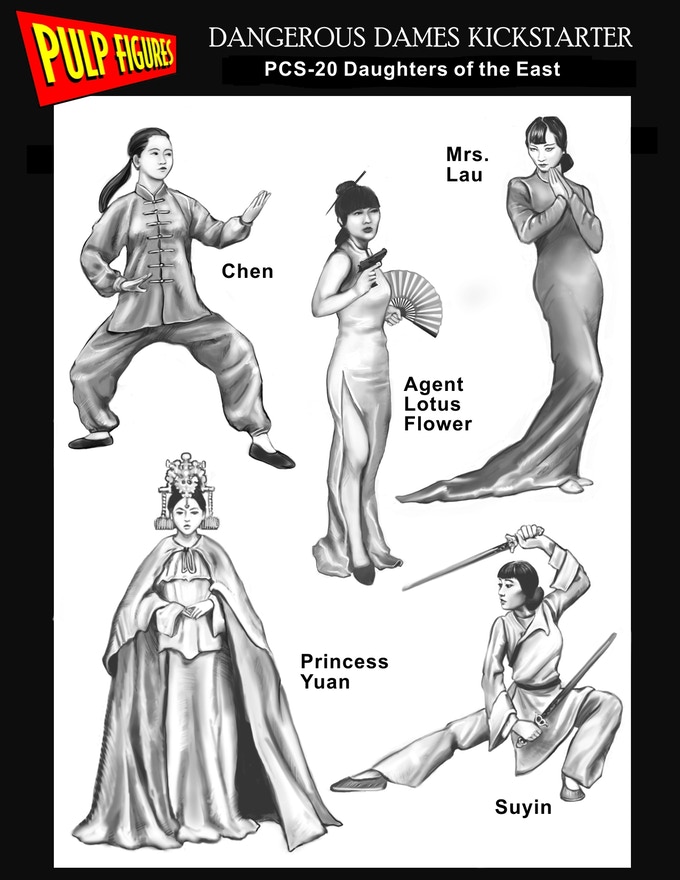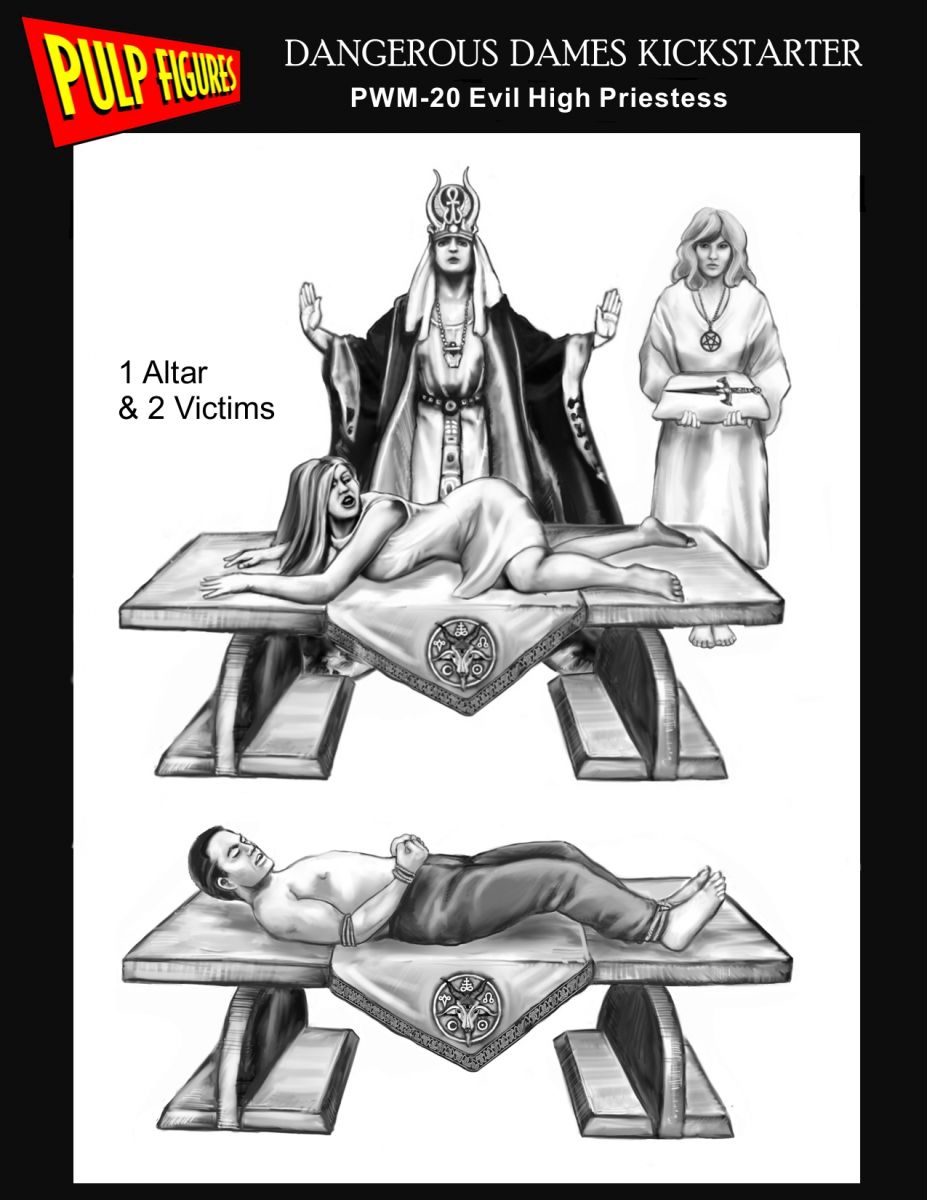 Friday Sept 20, 2019
Hoping to launch the campaign Sunday at Noon, pacific time. A few things to take care of first however.
Remember, the Kickstarter is in Canadian dollars. $125 CDN = about $97 USD. Here is an exchange rate calculator:
Tuesday Sept 24, 2019
Pulp Alley has made a set of Dangerous Dames cards! Download them for free here:
Pre-Order nicely printed ones on the Pulp Alley site!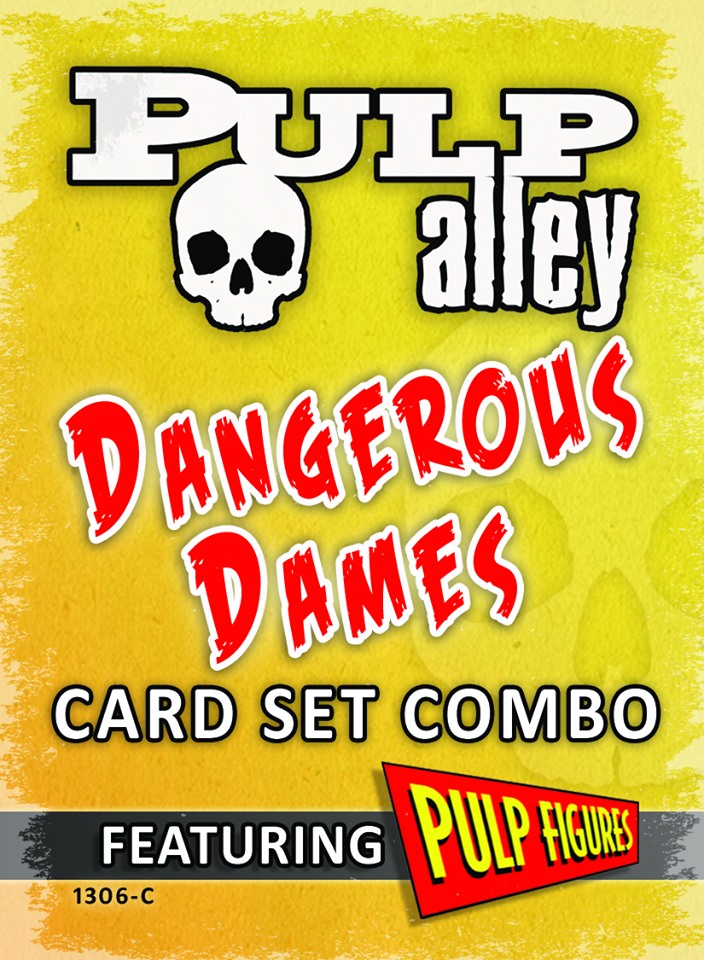 Monday February 3rd, 2020
The first three sets have been mastered and I'll be prepping for production moulds this week. The remaining three sets are on the plate and I should have them finished by the end of the month. As well, the stretch goals are well past half way sculpted. Still on target for an April/May shipping date.
Astounding 28mm Miniatures by Bob Murch, 2-FISTED SCULPTOR OF CHOICE FOR MANLY ADVENTURE GAMERS AROUND THE GLOBE