Astounding 28mm Miniatures by Bob Murch, 2-FISTED SCULPTOR OF CHOICE FOR MANLY ADVENTURE GAMERS AROUND THE GLOBE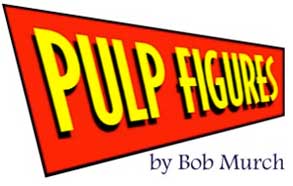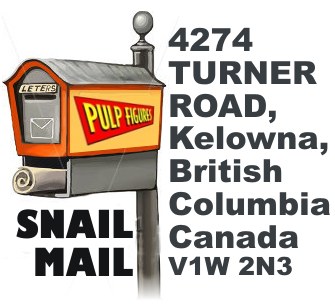 Karswell was certain that he had recited the incantation correctly. And yet, the demon Djinn Peladora failed to show herself. The occultist's puzzlement began to transform into anger. It must be down to that shoddy little book dealer Hains. The cheap rat must have lied about the veracity of the Mansura Manuscript he sold to Karswell. This will not go well for Hains vowed Karswell to himself.
"Julian are you down in the basement again?" called a voice from the top of the stairs.
"Yes Mother, what do you want?" said Karswell, barely concealing his frustration.
"Your tea is ready."
"Thank you, Mother. I will be there in a minute." Karswell began to tidy up the ceremonial accoutrements. Yes, Hains will regret crossing me, he muttered to himself.
Work Bench
This is the page for projects underway, concepts under consideration and generally anything else that might be stewing in my bourbon soaked and fevered brain.
Most pics are preview shots of projects that are not yet ready for production.
Some models are still green epoxy originals, others are master castings but if you see them here then they are not in production moulds and not available just yet. When they are ready you will see the full sets pictured in the catalog and announced in 'Breaking News'.
______________________________________________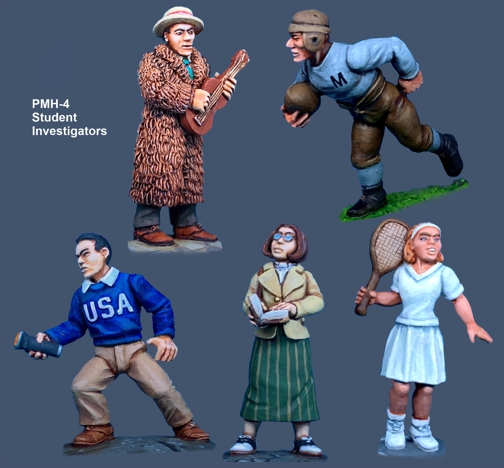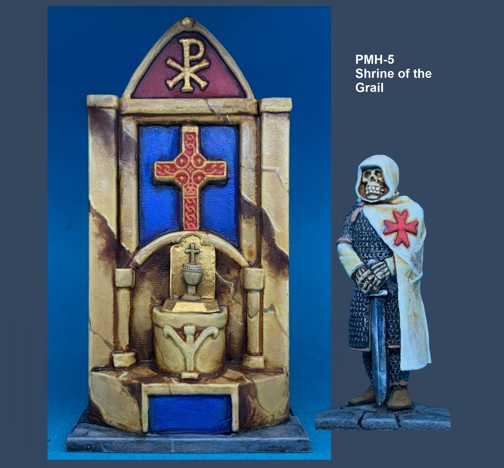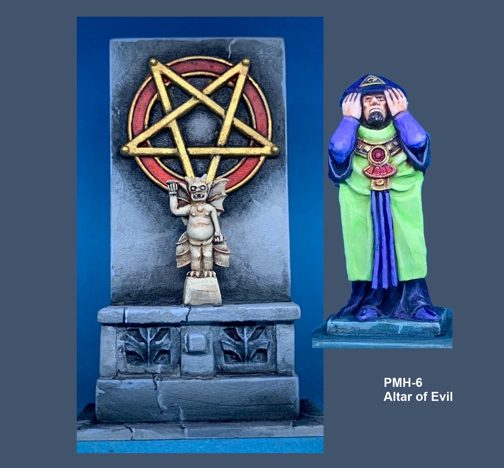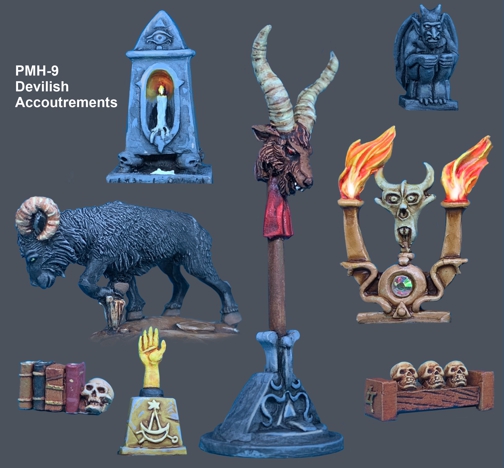 Most of my personality figures start out as a rough sketch. I'm usually never without my little black sketch book and a mechanical pencil should a brief flash of inspiration hit me. I even carry the book when I'm mountain biking and can sometimes be found deep in the woods drawing up a new figure with the bears and moose keeping an eye on me.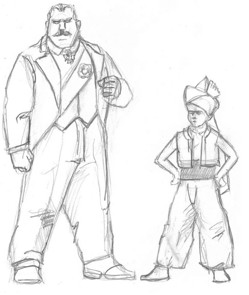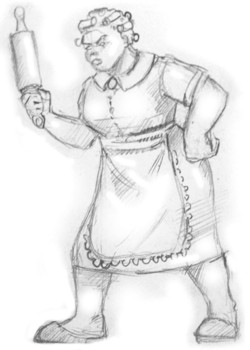 Astounding 28mm Miniatures by Bob Murch, 2-FISTED SCULPTOR OF CHOICE FOR MANLY ADVENTURE GAMERS AROUND THE GLOBE