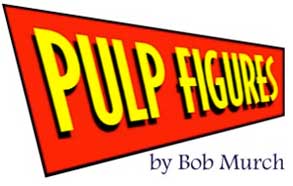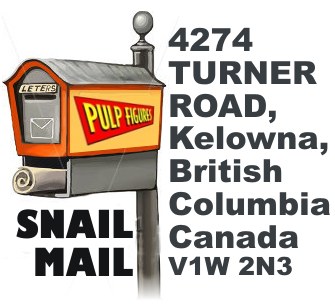 Work Bench
This is the page for projects underway, concepts under consideration and generally anything else that might be stewing in my bourbon soaked and fevered brain.
Most pics are preview shots of projects that are not yet ready for production.
Some models are still green epoxy originals, others are master castings but if you see them here then they are not in production moulds and not available just yet. When they are ready you will see the full sets pictured in the catalog and anounced in 'Breaking News'.
Drawing Room Detectives will be released soon.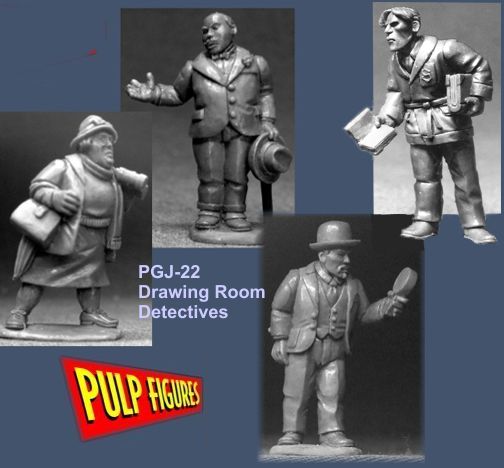 I'm beginning preparations for my Rugged Adventures Pulp game at the Trumpeter Salute Con in Vancouver, April 4th, 5th & 6th. This year's scenario will require that some of the participating scoundrels dig into places they should better have left alone. As such I need a steam shovel so I decided to scratch build one up using a Leddo lorry as the basis. I thought it might be fun to post the progress.
Here is the basic start. I've used hobby brass and corrugated styrene sheets to build the basic box. The rear wheels of the lorry have been replaced with tracks from a 20mm scale French tank from Rafm. The top of the steam engine is a cap from a bottle of eye drops with some brass tubing. So far I've glued everything together with epoxy.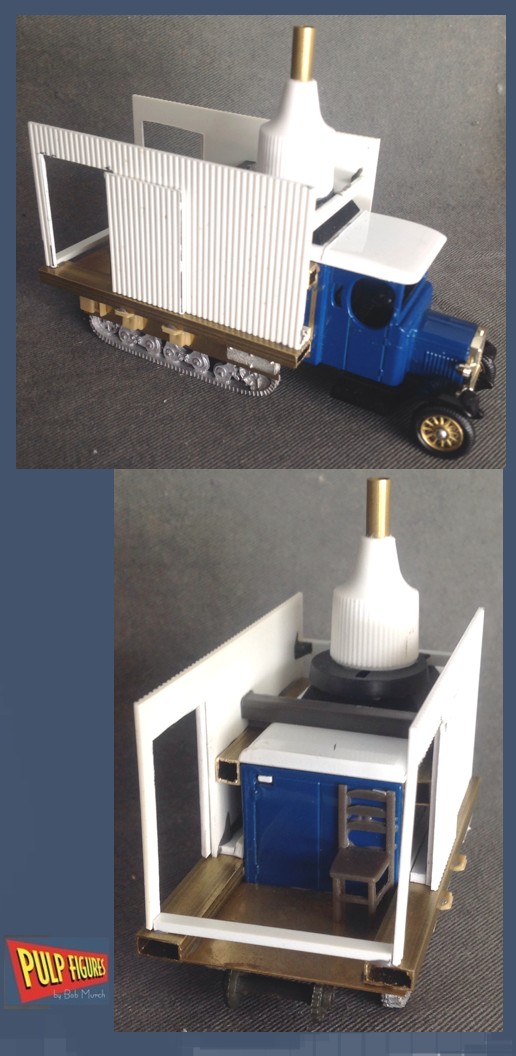 I've found a nice Comany B fig to be my shovel operator.
I've just about finished the build. I'm adding some glue drop rivets and then its on to painting.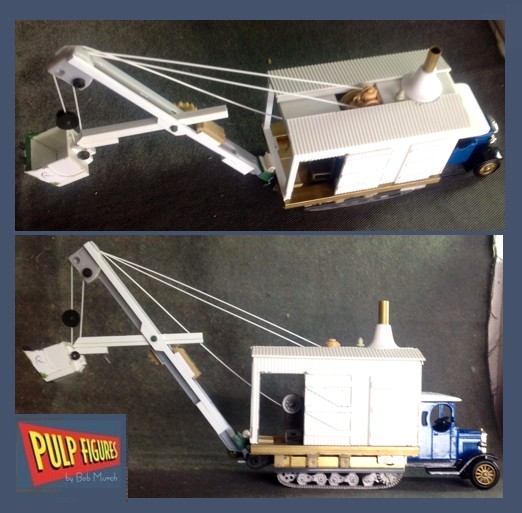 Having a go at painting 'Mary Anne' with oil paints. the drying time is long but the result has a nice patina. Its going to need some weathering.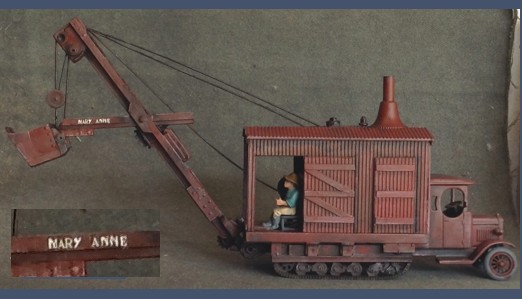 ___________________________________________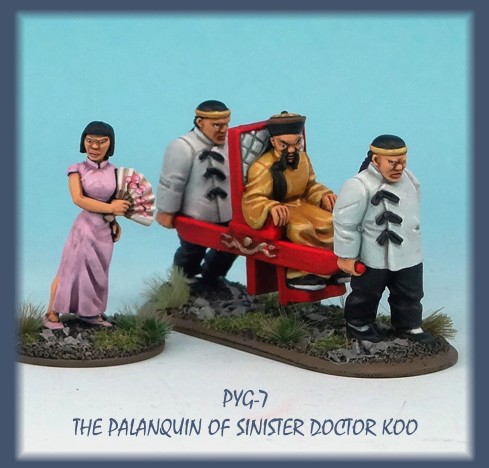 Most of my personality figures start out as a rough sketch. I'm usually never without my little black sketch book and a mechanical pencil should a brief flash of inspiration hit me. I even carry the book when I'm mountain biking and can sometimes be found deep in the woods drawing up a new figure with the bears and moose keeping an eye on me.