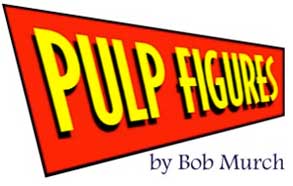 Back To Catalogue
This range is back in production! All Neanderthal Warriors wear loin cloths now. Hayes Code in effect.
---
Grom crouched to pick up the axe, pulling the massive weapon from the still twitching fingers of the dead chief. The gathered tribe watched in shocked silence. Grom turned in a slow circle to study them carefully should one of the other warriors chose this moment to make a fresh challenge. His chest still heaving, he glared at them from beneath his beetling brows, the axe now raised and ready. None, not even Spear-Slayer, dared to return eye contact. There would be no further challenge today.
Grom raised the axe above his head and gave his fearsome war-cry. Clouds of startled carrion birds took flight. The canyon walls echoed with the exaltation that announced to all that the tribe of the Fire Valley had a new chief!
One-Eye the shaman slunk away unnoticed to his dank cave; there to gather his potent herbs and specially chosen charms. This night, when the moon was full and high in the heavens, he would prepare his dark magic. The new chief would soon face a challenge vastly more formidable than the flint blades of the other warriors.
My Bonus System
The 1st 5 packs earn the 6th for free. After that every 4 packs earn a 5th free.

Surface Rate Shipping is free for orders of 8 or more packs.