Pulp Figures Home
Welcome to the Pulp Figures site!
Whether you are a hardened veteran of the steaming jungles of Borneo, a renowned explorer fresh back from icy wastes of the high arctic, a grim visaged soldier of fortune used to the seedy alleys of Shanghai or a hard-boiled shamus with a bullet creased fedora; you've found the right spot.
Some mugs'll tell ya that playing with toy soldiers is for kids. After you knock'em flat, grab your dice and a mit full of Pulp Figures and join in the Rugged Adventure! .45s blazing, you can push these little character charged castings around the game table; fighting mad scientists, criminal kingpins or freakish flunkies until Ma calls you in for supper. If its liver and onions again I'd recommend pretending you didn't hear and go discover a lost city instead.
My name is Bob Murch and I sculpt these mini mugs when I'm not reading old pulp magazines or mushing a dog sled up here in the northern wilds. Take a look at my site. There's something for everyone who lives for two-fisted action!
To Place an Order by Phone:
Call
250-317-7079
I may not always be available (bears or mad trappers usually) but I will return your call.
____________________________________________________________
Please send any questions or comments to: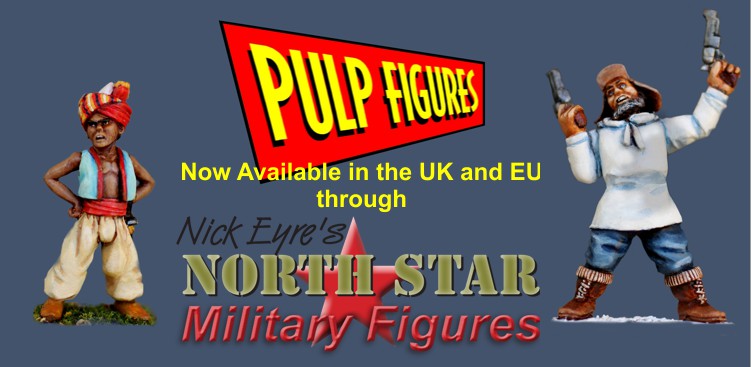 The Steam Pulp Zulu War Kickstarter Launches October 30th:
Click here for the Information Page.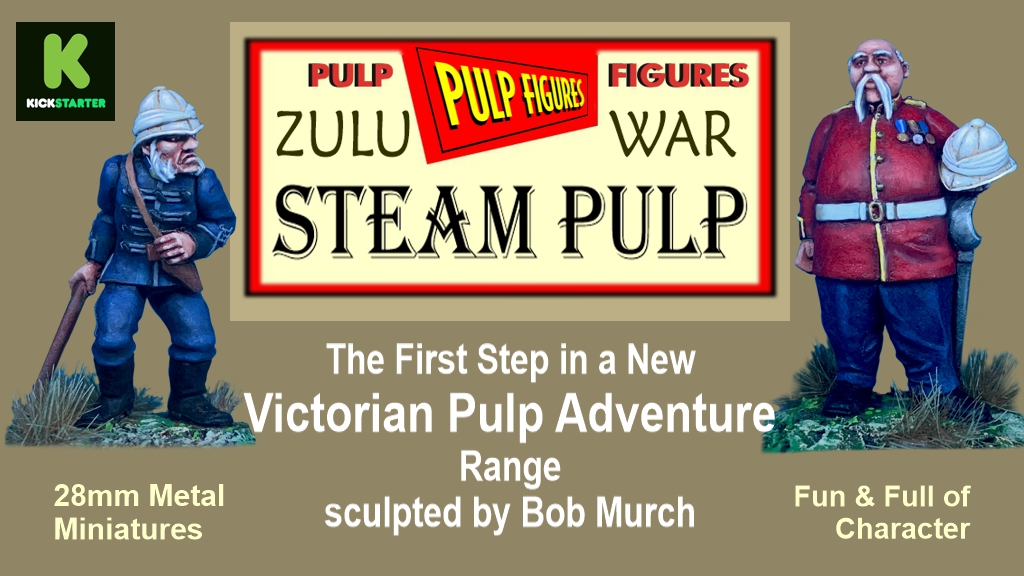 This Year's Movember Mini:
Pukka Sahib Mucham is only available by donation to the Movember fundraising campaign for men's health. Details on how you can reserve your casting are available here:
________
New to the Catalogue: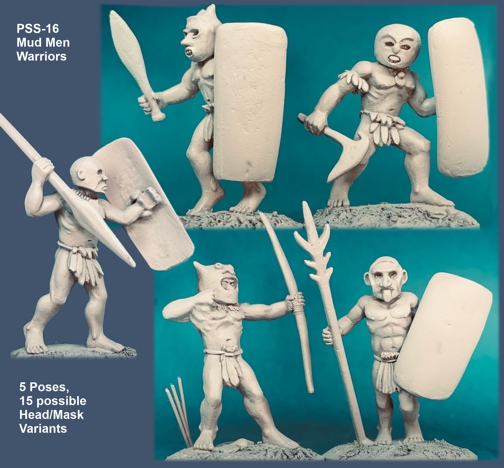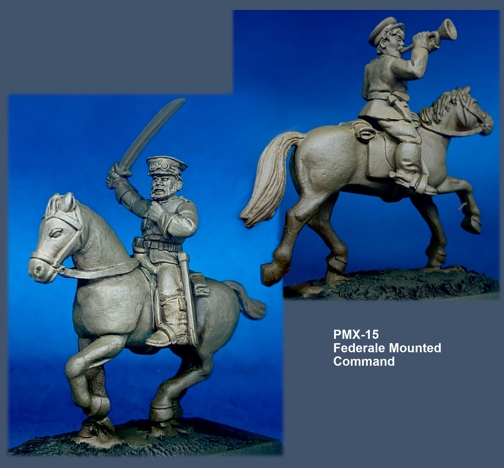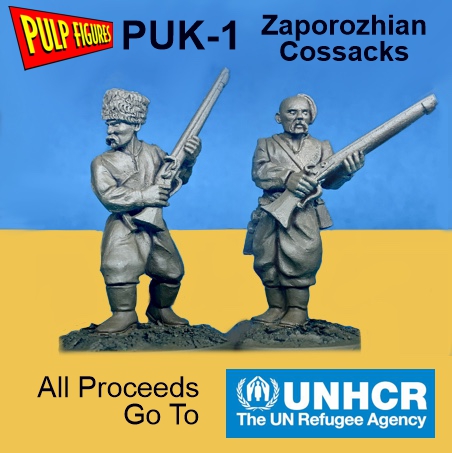 These two Cossack characters were originally intended for a Dracula's Bodyguard set in the Mystery & Horror range but they have been diverted to another more important purpose. All funds from the sale will be donated to the UNHCR to help with the crisis in Ukraine. The set contains the two figures shown. The set of Dracula's Bodyguards will now contain all new figures and when it is released you will be able to add these Zaporozhian Cossacks to them as well, should you chose.
_____________________________________________
Volcano Queen Breadfruit Edition Now Available
This version of the Volcano Queen wears the sacred breadfruit leaf and is available only to customers who purchase a $10 tree from the Breadfruit Institute, to be planted somewhere in the world where food security and de-forestation is an issue.
Please message me if you want to add her to your order. She comes both as shown or in slightly more modest garb. Both versions will be included for a $15 donation.
Please be sure to email me after you have made your donation to make sure I have your address and contact info!
Thanks to the talented Debs Fitzpatrick from Crocodile Games for painting the Queen for this fundraiser!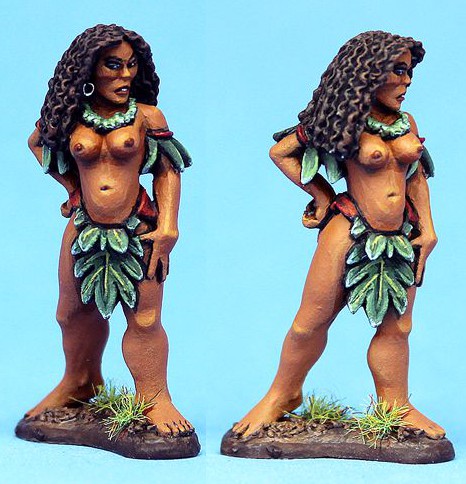 If you prefer to order her directly from me please use this Paypal button:
(And don't forget to email me for a confirmation!)
_____________________________
Pulp Figures are Standard 28mm scale
Measured from bottom of the foot to eye. Of course some variation in height occurs as is appropriate to the figure.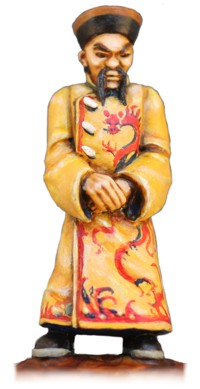 The Sinister Dr. Koo (PYG-6) considers his nefarious plans for world domination.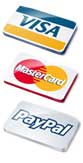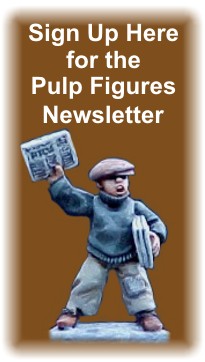 You can also follow Pulp Figures on: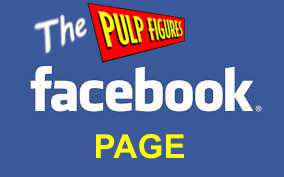 Sorry but I can't sell single figures.
Figures are only sold in the pack arrangements shown due to my organizational system and casting method.
Awards earned while working for RAFM: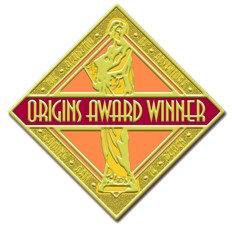 Best Fantasy/Sci Fi Series of 1991
Call Of Cthulhu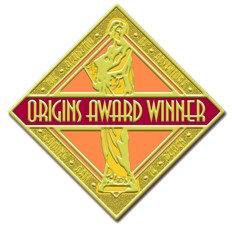 Best Historical Figure Series of 1997
Charlie Company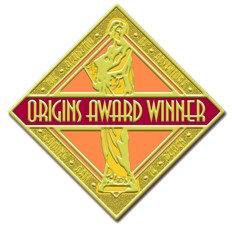 Best Vehicular Miniature of 1997
Call Of Cthulhu
(I know, but what have I done lately...?)