Pulp Figures Home
Welcome to the Pulp Figures site!
My name is Bob Murch and I'm the sculptor, mould maker, caster, shipper and chief bottle washer of this plucky, rag-tag enterprise. Pulp Figures turned 10 years old in 2012 and since its beginning, when I often had to explain the term 'Pulp' to many gamers, Pulp Adventure gaming has become an established genre familiar to gamers with many excellent rules systems to choose from.
The inspiration for Pulp Figures remains early 20thcentury 'Pulp Era' adventure film and fiction and the minis remain oriented towards table-top gaming. This is not to say that role-players won't find the miniatures exciting and useful. Everything under the Pulp Figures banner is character driven with fun and personality given priority over strict historical accuracy.
I hope you enjoy the site!
_________________________________________________________________
Please take note that Pulp Figures' Snail Mail address is now:

Please send any questions or comments to:

Our Crucible Crush Flint & Feather Kickstarter is launched! Please support us so we can publish a beautiful rule book for this fascinating period!

Introducing PYP-8 The

Mighty Canadian Moose!

The first 4 packs of the new Mexican Revolution range are now in the catatalogue!
PMX-1 Villista Banditos

PMX-2 Vaqueros Americanos

PMX-3 Zapatista/Peones Rifles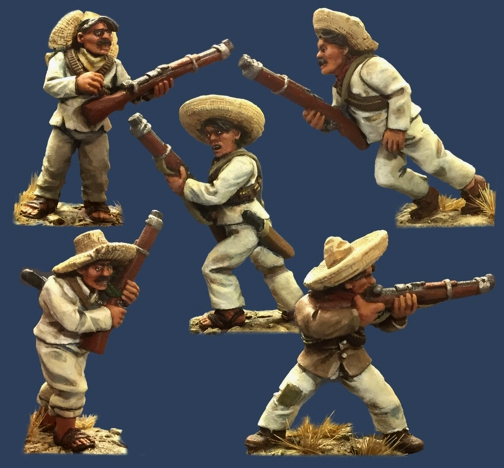 PMX-4 Americano Mercenarios
PMX-10 Saguero Cacti

_____________________________________________
The PYG Yangzee Gangs and PLT Lost Tribes are temporarily withdrawn from production. Dr Koo, Dr. Koo's Palanquin, Kojar and the Killer Apes can still be found in the PHP range.
As well. the US Sailors have been withdrawn from production for re-sculpting.
At this time I have no schedule for the re-release of these ranges. I need to do extensive work before I can make them available again.
___________________________________________________

Volcano Queen Breadfruit Edition Now Available
This version of the Volcano Queen wears the sacred breadfruit leaf and is available only to customers who purchase a $10 tree from the Breadfruit Institute, to be planted somewhere in the world where food security and de-forestation is an issue.
Please message me if you want to add her to your order. She comes both as shown or in slightly more modest garb. Both versions will be included for a $15 donation.
Please be sure to email me after you have made your donation to make sure I have your address and contact info!
Thanks to the fantastic and talented Debs Fitzpatrick from Crocodile Games for painting the Queen for this fundraiser!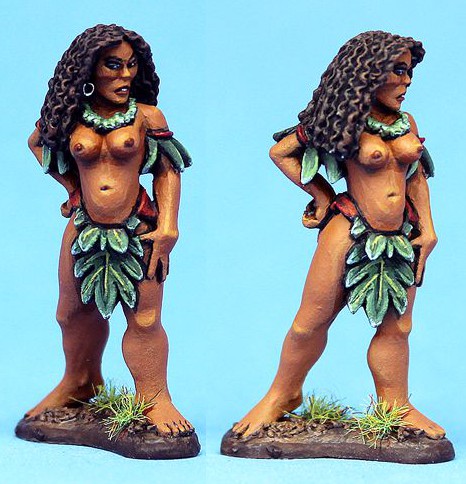 If you prefer to order her directly from me please use this Paypal button:
Turns out I'm really having fun with Facebook. I try to post something interesting (though not neccesarily pulp related) every day. I also enjoy seeing what you mugs are getting up to. Please consider adding me to your friends list.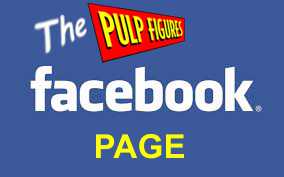 ------------------------------------------------------------------------
_____________________________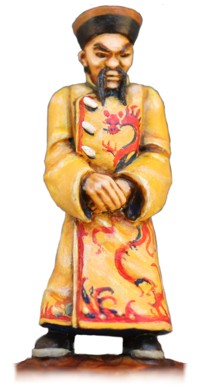 The Sinister Dr. Koo (PYG-6) considers his nefarious plans for world domination.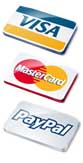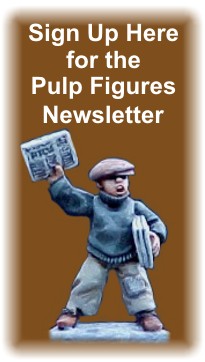 You can also follow Pulp Figures on: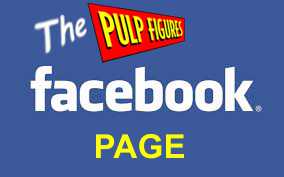 Sorry but I can't sell single figures.
Figures are only sold in the pack arrangements shown due to my organizational system and casting method.
Awards earned while working for RAFM: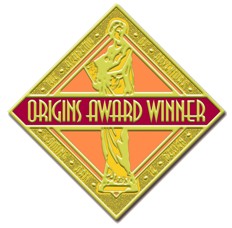 Best Fantasy/Sci Fi Series of 1991
Call Of Cthulhu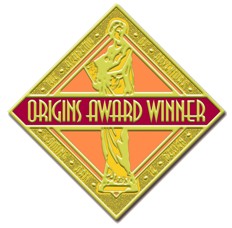 Best Historical Figure Series of 1997
Charlie Company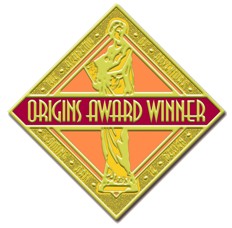 Best Vehicular Miniature of 1997
Call Of Cthulhu
(I know, but what have I done lately...?)